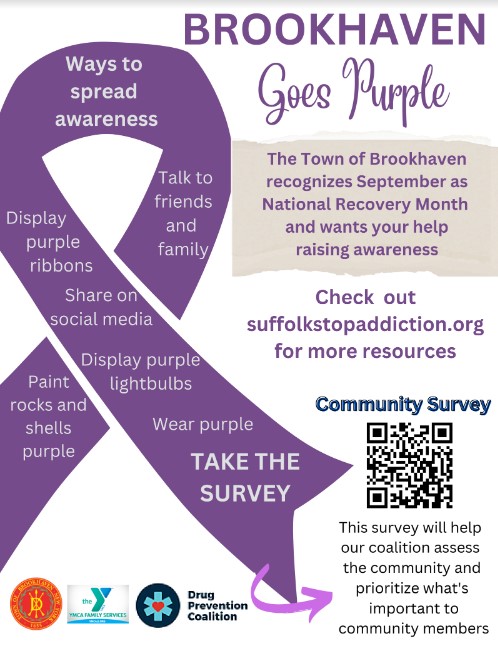 Here are some ideas to get you started.
Brookhaven Goes Purple Idea's
Restaurant ideas-
 Purple menus for the month
 Offer a themed or purple dish (like a purple bagel/cupcakes..…)
 Offer a themed alcohol- free drink with a name related to the month or the
coalition,
 Purple flowers/table cloths/napkins
Other business Ideas:
 Purple light bulbs for businesses, or a sticker indicating support of the month and
the coalition
 Some local hair salons have offered purple hair extensions/pieces
 Nail salons purple paint/nails for a discount rate
 Ribbons, flags and purple lighting at your business including town properties
parks and other historical or notable sites
Social events:
 A purple parade or car decorating contest and parade
 Rock painting/messages
 Wellness event
Please feel free to use these or share some new ideas with us!
Thank you for your support!